Villa del Palmar Cancun timeshare is renowned for its stunning resort, high quality services and, most importantly, its wonderful food. Villa del Palmar Cancun timeshare resort has quite a few places for eating and drinking that you can visit when you want and, better still, if you choose an all-inclusive meal plan you can visit most of them as many times as you want without being charged extra! You can pay for these meal plans either with your Villa del Palmar Cancun timeshare points or by credit card when.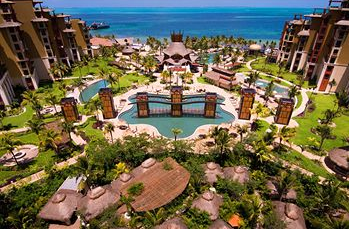 Choices for Eating and Drinking at Villa del Palmar Cancun
For those who love fine dining, there are four main choices:
Firstly there is the Hiroshi Pan Asian restaurant which stirs things up by serving a particularly good sushi! Hiroshi is perfect for those Villa del Palmar Cancun members who already have a love of Japanese, Chinese, Thai or Korean cuisine, but is also great for those who love to try new things.
Secondly there is Davino's Mediterranean Restaurant which specializes in high quality Greek, Italian and Mediterranean cuisine, including wonderful fresh Lobsters.
La Casona steakhouse, however, is the ultimate experience for beef and wine lovers; the exclusive wine and water cellar is really quite something and all their cuts of meat are wonderfully juicy and fresh.
Last, but certainly not least, there is Zama's, for those who want to try some local cuisine; the food is utterly divine here and the atmosphere is elegant and very Mexican.
If you are a Villa del Palmar timeshare member who likes to be more relaxed, however, without having to make a reservation, you could try the Caprichos Buffet Restaurant. Caprichos is a great place to try different food every night. Rather than serving the same fare each evening, it features a different world cuisine each night.
If you need a light snack between breakfast and lunch you could try the Bites snack bar which serves baguettes, pizza and guacamole and lets you nibble by the pool!
At Villa del Palmar Cancun, you won't ever go hungry; in fact the really hard part might be to make yourself stop eating and drinking.