The seemingly endless sunshine of Puerto Vallarta is but one of the reasons why it is one of the most popular beach destinations in Mexico. Those who love water sports will find Puerto Vallarta to be highly appealing: warm, clear waters and a huge variety of water sport options make it the place to be for the adventurous. With that in mind, here are our top three Puerto Vallarta water sports activities for the fitness conscious.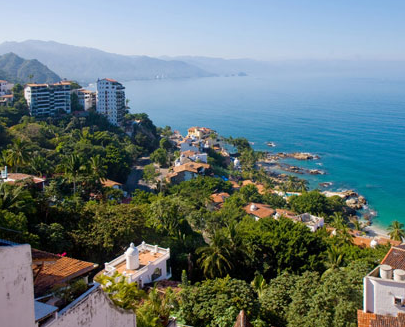 Surfing
The classic Puerto Vallarta water sport! Surfing benefits somewhat from the perceived glamour of the sport, but the reality is exhilarating. It takes a lot of strength and endurance to battle with the waves on the surf beaches around Puerto Vallarta, but the result is breath-taking. Few will ever experience something more awesome than cruising through the centre of a wave. There are some truly amazing surfing spots on the outskirts of Puerto Vallarta both to the north and the south, as well as some places to practice within the city itself. If you're seeking the very best waves you'll need to travel a little further north or south of the bay.
Paddleboarding
Paddleboarding is one of the most popular Puerto Vallarta water sports. Though often seen as the domain of hippies, paddle-boarding is a great way to improve or maintain your core strength. Plus,it is a wonderful way to spend some time de-stressing on a sunny day! Puerto Vallarta is full of beach clubs that allow you to borrow their boards for free, though places to rent them are just as common. Once you get past the waves, Banderas bay is a pleasant place to paddle-board.
Kayaking
Not just a pleasing way to spend a sunny day by the sea, Kayaking is a great way to work those arm and shoulder muscles, as well as your core. This Puerto Vallarta water sport can earn you that extra slice of cake at dinner! Kayaking is quite popular in Puerto Vallarta, in fact it's common to see tourists kayaking from one end of Banderas Bay in formation! For the less experienced, there are instructors who can show you the ropes; the savvy, however, can simply rent a kayak and be on their way!
Vacations needn't just be about lazing on the beach; you can de-stress, detox, and tone up while you get rid of that every day tension. Puerto Vallarta water sports can help you do just that!