Puerto Vallarta's reputation as a world class vacation destination has steadily grown since the first flights by Mexicana de Aviación airline landed at Puerto Vallarta's airport in 1945. Today, however, Puerto Vallarta's airport sees around 2.5 million tourists per year and is the 8th busiest airport in Mexico.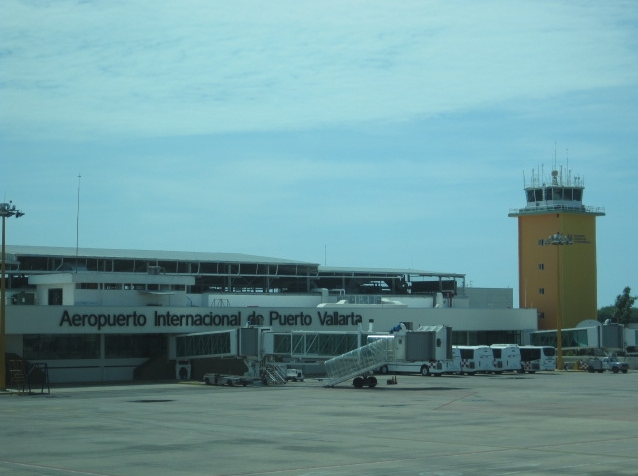 Arriving
As with other airports, you'll have to pass through customs and immigration upon arriving at Puerto Vallarta's airport; usually your flight attendant will give you an immigration form to complete during your flight. This should contain details of your vacation accommodation and how long you intend to stay in Mexico. The immigration officer at Puerto Vallarta's airport will stamp your passport and retain half of the form, giving you a small exit slip back. It is vital that you DO NOT lose that slip and keep it safe as you'll need it to leave Mexico and could face a fine if you don't have it. Your best bet is simply to keep it with your passport and plane tickets!
Once you collect your luggage at Puerto Vallarta's airport and pass through customs (where you will declare any items that need to be declared; see your customs form for information) you'll be asked to press a button. If the light is green you may pass, if it's red your luggage will be searched; this process is completely random so don't worry! Once you leave Puerto Vallarta's Airport you'll be greeted by promoters offering discounts on taxis, tours and car hires etc.
Puerto Vallarta's Airport
Officially called the Licenciado Gustavo Diaz Ordaz International Airport, Puerto Vallarta's Airport is modern airport and has excellent connections to the United States and Canada. It's layout is easy to navigate; set on two levels which separate the check-in and arrivals (on either side of the lower level) and the restaurants (and some stores) and security on the upper level. Security is a mere 10 minutes from the gates, too, so you wont have to run to catch your flight.
Leaving via Puerto Vallarta's airport
Leaving will no doubt be a sad affair but, as long as you have the exit slip from your immigration form, your luggage and your family, your return trip through Puerto Vallarta's Airport should be no hassle at all!