In the current economic downturn (which we hope is in its last dark days!) many people are having to cut costs on their vacations. However, with a little common sense, you won't have to forfeit your vacation completely but rather cut down on some of your spending. Puerto Vallarta is indeed a great choice for vacations on a budget as there are so many options to choose from and many ways to entertain yourself without spending unnecessarily.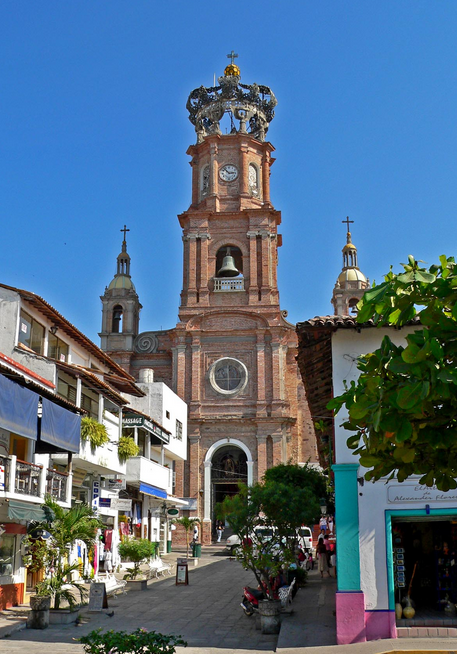 Booking Budgets
Plan in advance and take advantage of the best deals. Using the internet to help you find the cheapest deals is a great idea. In the past it was often thought that last minute packages were the best deals, while in practice that means that it is often hard to find cheap flights. If you know your travel dates as early as possible you can keep an eye open for the best prices and buy when the cost is right for you. Chartered flights with budget airlines are also a great way of saving money when traveling during the high season in winter.
Put your Feet in Action
There are plenty of activities to enjoy by putting your feet in action. Walking the Malcon is free and is one of the best spots for watching the sunset. Buy a take away coffee or even a liter cocktail and walk the boardwalk under the stars. The Malecon offers safe clean entertainment anytime of the day and you will surely see the flying Voladores de Papantla who spin around a huge pole at the beginning of the Malecon.
Put your Skills of Persuasion in Action
Haggling will get you the best prices on souvenir and trinkets, especially if you are dealing with beach vendors or stalls in the flea market downtown. Buying more than one item with the same seller can also help you negotiate a great price.
Give your Kids a Budget
It is often hard to say no to children when you are relaxed on vacation and the prices are in foreign currencies. A good way to limit how much you spend on your kids is to given them an allowance – when that allowance is gone, its gone. For younger kids you can give them a daily allowance while older children will work better with a weekly amount. That way you keep track of what you have spent.
Pre-Book Car Rentals
You can save quite a bit of money by pre-booking your car rental from back home on the internet. Booking somewhere at the airport is a sure way of paying extra and not getting the car that you want. Picking up your car at the airport however is a good idea, as you avoid the cost of airport transfers and higher taxi costs.