Mexico is a huge country with incredible cultural and geographical diversity. Home to some of the best beach destinations in the world, it is also a great place for art lovers, history buffs and adventure seekers. Check out the recommendations below for the top destinations in Mexico: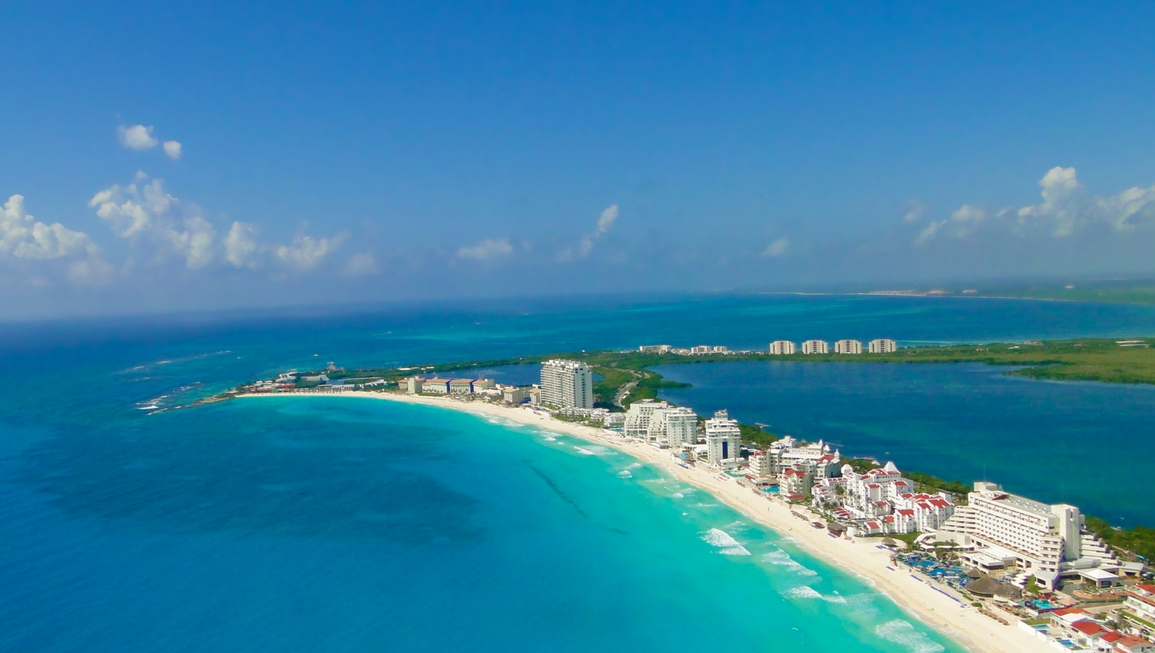 1. Puerto Vallarta
Lush palm-covered mountains, soft sandy beaches, waterfalls, rivers, gourmet restaurants, guaranteed sunshine, a mile long boardwalk – what more could you ask for from a beach vacation destination?
Puerto Vallarta is a unique beach destination in that it is surrounded by tropical mountains and forms part of a sweeping natural bay which is one of the biggest in the world. From any vantage point along the coastline, you can see the beautiful curvature of Banderas Bay and the imposing Sierra Madre Mountains. To top it all, the beaches are clean, wide and long, many of which have been certified and have lifeguards on duty.
Famed for a number of world class resorts, condos and villas, there is something for every budget in Puerto Vallarta.
2. Cancun
The jewel in the Riviera Maya, Cancun is located on the Caribbean Sea, boasting all the beauty and hues of a Caribbean beach destination with all the charm and charisma of Mexico's traditions.
The coastline is breathtaking and you will not find beaches like Cancun in any other region in Mexico. The Riviera Maya is a truly unique place. Cancun benefits from a healthy infrastructure and one of Mexico's most accessible airports. In Cancun, you can find everything you need for a perfect beach getaway as well as a multitude of activities and tours for all ages.
What distinguishes Cancun from other Caribbean destinations is the cultural heritage that abounds. Once part of the Mayan empire, Cancun is home to Mayan ruins as well as within easy distance from some of the most impressive Mayan archeological sites in Mexico, such as Uxmal, Tulum and Chichen Itza
3. Oaxaca
Oaxaca City in the State of Oaxaca is one of the most fascinating cities in all of Mexico. It is an eclectic hub of indigenous artisans, fine artists and culinary experimentation all set with a Spanish colonial setting. The markets in Oaxaca are unrivaled: the food markets showcase all sorts of fruits and vegetables as well as more unusual delicacies such as salted grasshoppers and chocolate mole sauces. Interior designers flock to Oaxaca in search of high quality textiles and exotic clothes and you can see women weaving on the streets or embroidering elegant dresses.
Just 6 miles from Oaxaca City you can also take a trip to the pre-Columbian archeological site of Monte Alban and experience the wonder of the ancient architecture and cultural riches of the area.
4. Mexico City
Many people balk at the idea of visiting one of the world's largest megalopolises, with prejudices that remain from the 80s and 90s when Mexico City was considered pretty unsafe. Today Mexico City is a fascinating urban experience packed full of art, theaters and museums (both traditional and contemporary) as well as a wide exposition of different architectural styles.
Like most major cosmopolitan cities, Mexico City makes a great long weekend getaway rather than a family vacation but is one of those cultural experiences that you will remember forever.