Mexico is a top choice for timeshare investment and continues to be one of the most popular countries for timeshare purchases. Destinations such as Cancun stand out among the best places to enjoy a timeshare. There are various reason why this is so, as you will see below: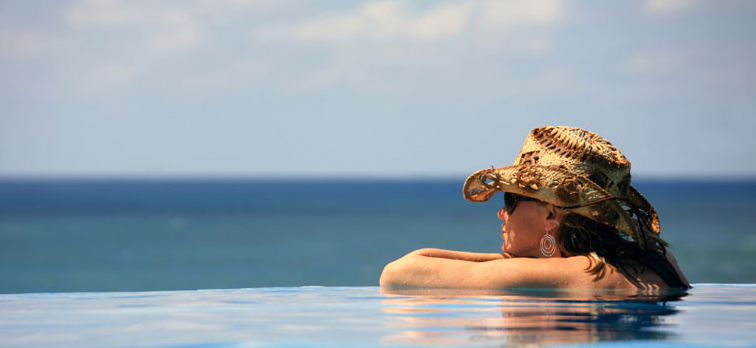 Easy Vacations
Buying a timeshare in Cancun is all about ease and relaxation. Cancun is easily one of the most accessible beach destinations in Mexico boasting one of the most well connected international airports in Mexico. You will find flights to almost anywhere in the world, with flights from Europe as well as daily arrivals from Canada and the United States. North America is certainly the best served regions, which is why timeshare in Cancun is so popular for Canadians and Americans. Direct cheap flights make visiting your timeshare hassle free, which is especially important if you are traveling with children.
Climate
The climate in Cancun is unbeatable boasting over 300 days of sunshine a year. Temperatures rarely drop lower than 75ºF during the day and winter is one of the most pleasant times to visit. Being able to count on the weather is a major factor that entices people to buy a timeshare in Cancun; having the option to visit all year round and enjoy good weather is a great bonus for timeshare owners as it means you have more travel window options throughout the year.
Prices
The prices of timeshare in Cancun (and Mexico in general) are very reasonable. The cost of living, labor and materials in Mexico is so much lower than in the United States and Canada that you are sure to find the prices of timeshare to be highly accessible. Timeshare buyers in Cancun benefit from Mexico's developing economy. Furthermore, your spending costs during your vacations every year will be much lower too. Dining and alcohol is cheap, as are car rentals and taxis.
Things to do in Cancun
When you buy a timeshare in Cancun, the intention is that you will spend most of your vacations visiting Cancun (although you are free to exchange for alternative destinations). One of the features that makes Cancun such an ideal destination for timeshare is its plethora of things to do. All kinds of visitors will find their niche with golf, fishing, diving, Mayan ruins, island tours, pirate ship shows, whale shark tours, zip line, ATVs, horseback riding… you name it, Cancun has an activity to make you smile.
Choice
Finally, as a timeshare destination and vacation resort, what Cancun has most is choice. There are a number of world class timeshare resorts to choose from, which makes buying a timeshare great fun. You can pick and choose according to your particular needs and preferences.